Amsler test
Amsler Grid
The Amsler grid is a very useful test that you can perform at home and the need for early diagnosis of retinal diseases, especially diseases of the macula. The early diagnosis of retinal changes is essential to prevent loss of sight in conditions such as macular degeneration, histoplasmosis, central serous chorioretinopathy, choroidal neovascular membrane and diabetic retinopathy. In many cases the Amsler grid should be used every day for the control of the view.
If you notice any changes after this test, you need to be contacted immediately on your eye care professional.
Instructions for the test of Amsler
1 Put on your reading glasses
2 Hold the Amsler grid at normal reading distance
3 Cover one eye
4 stares at the dot in the center of the grid
5 While the fixed point, known as lines and squares appear
6 Run the same test for the other eye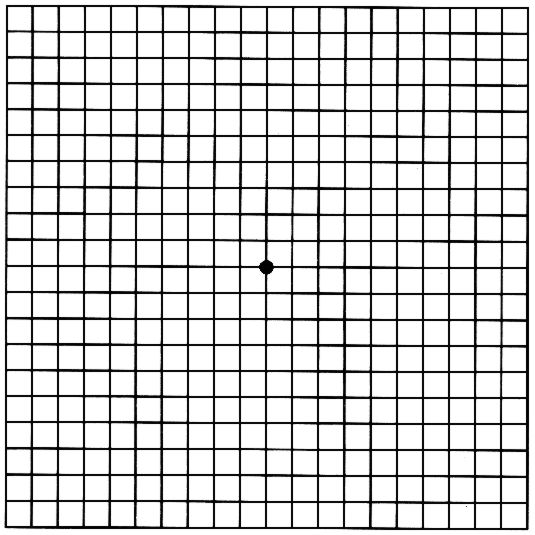 Response and what to do
All lines should appear straight and the squares should appear uniform size.
If you notice changes in the appearance of the grid as distortion, blurring, discolouration or any other exchange, immediately call your eye doctor and ask to be visited. Do not wait to see if these changes go away on their own. The timing of treatment is critical to the maintenance of your sight.